Upcoming Tours
---
Perturbator
SOUNDWORKS DIRECT presents


PERTURBATOR AUSTRALIAN TOUR NOVEMBER 2017
Producing dark and retrofuturistic music with a strong 80's feeling, James Kent AKA Perturbator is the spearhead of the new synthwave revival (along with Danger, Lazerhawk, Kavinsky, Dan Terminus). Since the project's inception in 2012, Perturbator's music has launched a glorious explosion of hypnotic synthwave that is as exciting as it is innovative.
With Perturbator's music making an appearance in the Hollywood movie "THE GUEST", TV SHOW "Limitless", and the 2 awarded video games "HOTLINE MIAMI 1 & 2", it has reached mainstream audiences globally to overwhelming acclaim. This success has seen Perturbator's profile and demand consistently rise resulting in a string of tours worldwide throughout 2017 and now for the very first time in Australia this November!!
The new Perturbator album - New Model - due for release October 20!
New single - Vantablack - out now!
PERTURBATOR with supports performing at:
Nov 21st - Melbourne, Max Watt's

w/Rebel Yell & Zerotonine



Nov 22nd - Sydney, The Factory Theatre

w/Tessel & Somnium Nox



Nov 23rd - Brisbane, Crowbar

w/Hope Drone & Rebel Yell



Nov 24th - Perth, Tetsuo

w/Snorri & AMnesia



TICKETS ON SALE NOW FROM:
MELBOURNE – http://soundworksdirect.eventbrite.com / www.oztix.com.au
SYDNEY – www.factorytheatre.com.au
BRISBANE – http://soundworksdirect.eventbrite.com / www.oztix.com.au
PERTH - http://soundworksdirect.eventbrite.com
www.facebook.com/Perturbator
www.perturbator.com
www.blood-music.com
www.soundworkstouring.com
www.directtouring.com
www.heavymetalmerchant.com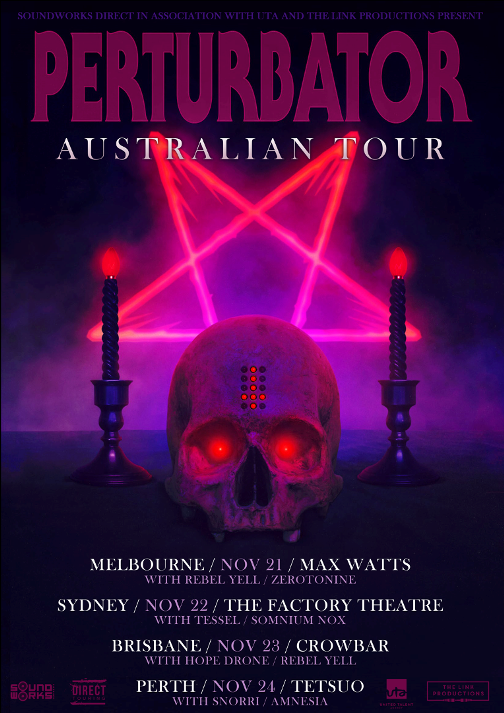 ---
MAYHEM
SOUNDWORKS DIRECT presents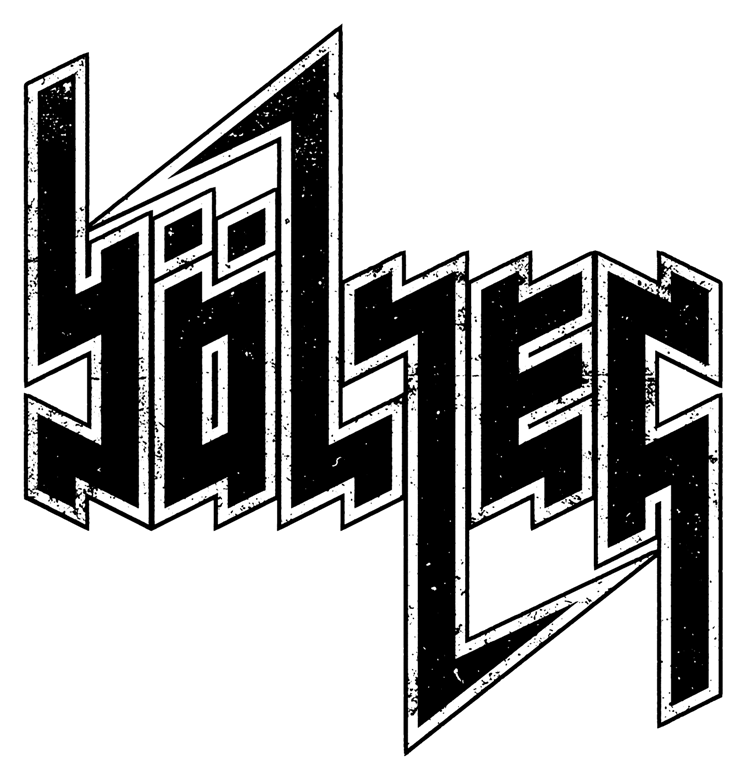 Ruins and Départe
'DE MYSTERIIS DOM SATHANAS'
Australian Tour, January 2018
Widely considered one of the single most influential albums in the history of black metal, MAYHEM bring their 'DE MYSTERIIS DOM SATHANAS' tour to Australia to shroud us all in a veil of satanic darkness. Wriiten and recorded in bleak and turbulent times, during which the suicide of vocalist 'Dead' and the murder of guitarist 'Euronymous' delayed the release by numerous years, many who would say it is the single most important album in black metal's history.
Featuring iconic members Atilla Csihar, Necrobutcher and Hellhammer, and with the reputation of being one of the most controversial live acts to ever disgrace this planet, MAYHEM will create THE most incredible black metal tour this barren wasteland has ever seen.

Bölzer is an outlet and conduit for primal energies, it's only source of inspiration being the extremities of nature and the inner self. True beauty and enlightenment are found athwart the peaks, amidst the shades. These are the songs that Bölzer have heard reverberate from those places. Ascend and fall…emerge from nothingness a thunderbolt of flaming wisdom! Blessed be the conflagration of their mortal souls!

Adding to the bleakness, Ruins will blend an ominous dark-death metal dynamic amidst their powerful, menacing and melancholic, yet eerily seductive black metal style.

Opening the grey soaked procession will be Départe. Unique, emotive and truly powerful, Départe create dark, brooding atmospheric black metal with a focus on an intense, hypnotic live performance
MAYHEM with Bölzer, Ruins & Départe performing at:
Jan 16th - Perth, Capitol* (w/ Earth Rot, Ruins not performing)
Jan 17th - Melbourne, Max Watts
Jan 18th - Sydney, Max Watts
Jan 19th - Brisbane, The Triffid
Jan 21st - Hobart, Mona Foma** (Mayhem only)

TICKETS ON SALE now:
PERTH, MELBOURNE, SYDNEY, BRISBANE - http://soundworksdirect.eventbrite.com/ / www.oztix.com.au
HOBART - https://mofo.net.au/

www.thetruemayhem.com
www.facebook.com/mayhemofficial
www.facebook.com/erosatarms
www.facebook.com/ruins666
http://departenoise.com/
www.season-of-mist.com
www.soundworkstouring.com
www.directtouring.com
www.heavymetalmerchant.com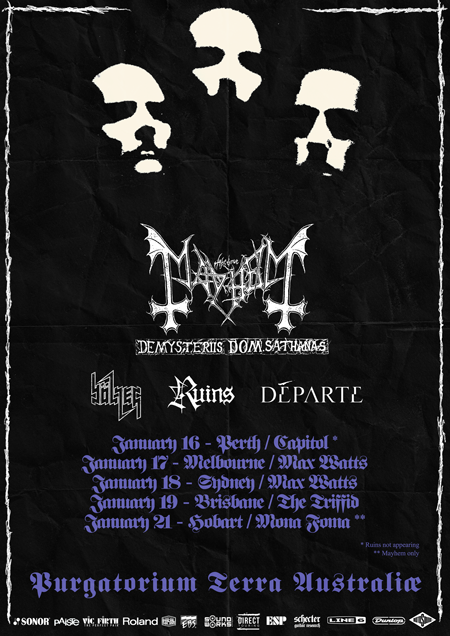 ---